The artist is Shishkin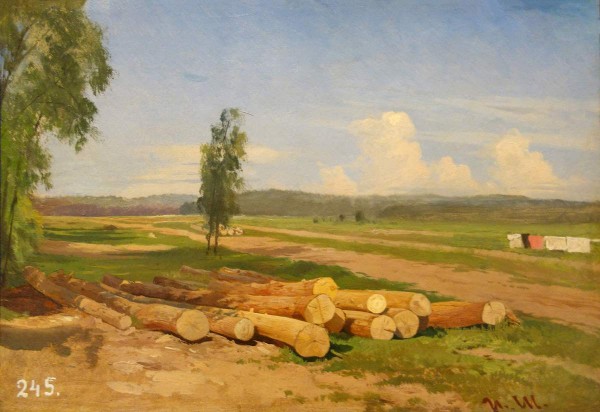 Shishkin's foreign trip contributed to the acquisition of an important­professional skills and the formation of a heighten perception of national characteristics of native nature. Village landscape and peasant­the Janan life of post -reform Russia occupies an important place in the work of life­Suspitter. Simplicity and "nonsense" of descriptive rural plots of character­Tearize the works "Logs. The village of Konstantinovka near Krasnoye village "(1868 (9?)) and the "village yard" (Zh-7707). They reflect the new­the blessed aesthetics, the essence of which laconly formulated in one of his letters Pavel Tretyakov: "I do not need a rich nature or led­Coolepin composition, no spectacular lighting, no miracles, give me even a dirty puddle, so that it was true, poetry … ".
Sergey Krivondenchenkov. Collection of Shishkin painting in the Russian Museum // Ivan Ivanovich Shishkin. 1832–1898. Pictures, drawings and watercolors, engravings from the funds of the Russian Museum. SPb, 2020. With. 7.