The artist is Shishkin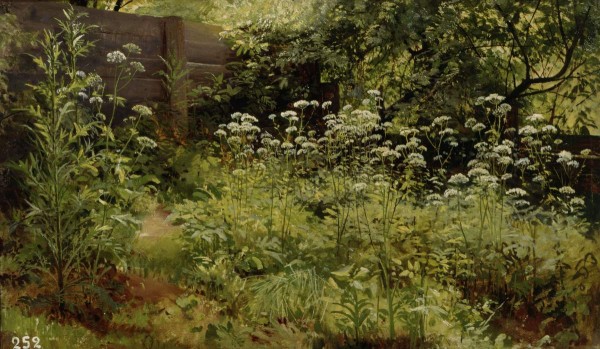 Only in Shishkin's work, the illusory reality reached the highest level of picturesque incarnation. The works of the master were almost inferior in the quantity and quality of picturesque details to his graphic works. Confirmation are the chamber sketches of "Dry-grass. Pargolovo "(1884 (5?)) and "grass" (1892), in which the author records the diversity of the plant world, as if accidentally seen in a forest clearing. Sergey Krivondenchenkov. Collection of Shishkin painting in the Russian Museum // Ivan Ivanovich Shishkin. 1832–1898. Pictures, drawings and watercolors, engravings from the funds of the Russian Museum. SPb, 2020. With. eight.
None of the Russian painters to Shishkin attached such importance to the constant study of nature in countless studies. Admiring the acute observation and confidence with which the artist worked, and. N. Kramskoy wrote: "When he is in front of nature, it is definitely in his elements: here he dared and dexterous, does not think". No approximation in the image of nature – such was the fundamental attitude of the master. In the study "Dry-grass. Parolovo" The living sense of the living sense of nature, the ability to portray it with almost illusory accuracy, the ability to find beauty in the most ordinary, inconspicuous at first glance, manifested itself. At the same time, depicting a small corner of nature, Shishkin creates a whole, completed work.