The artist is Repin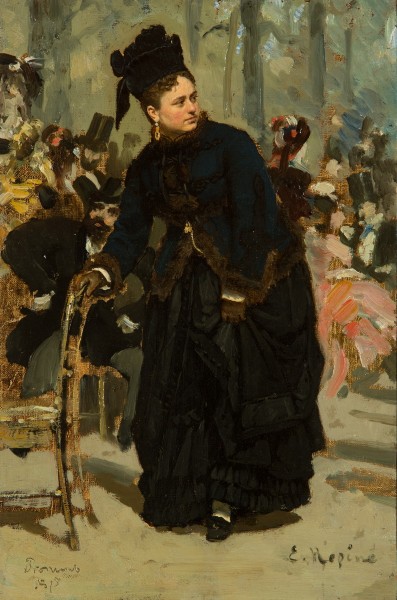 In January 1874, during a pensioner trip in France, he began to work on the picture "Parisian Cafe" (Museum of the Russian Vanguard Magma).
The painter noted the relaxed behavior of the inhabitants of the French capital: "Meanwhile, I am terribly interested in Paris; its taste, grace, lightness, speed and this deep grace in simplicity. Especially the costumes of Parisians! It is impossible to describe this ".
The artist's attentive eye noticed barely perceptible details and the nuances of facial expressions, gestures, gait, hairstyles, dresses … This convincingly confirms the studies for the painting "Parisian cafe". In them, the artist compared various figures sitting in pairs, studied in detail the unusual angles of men's heads. He tried to capture on the canvas the silhouette of a lady leaning on a chair, or a pose of a young man pulling a glove in his hand.