Artist – led.Prince.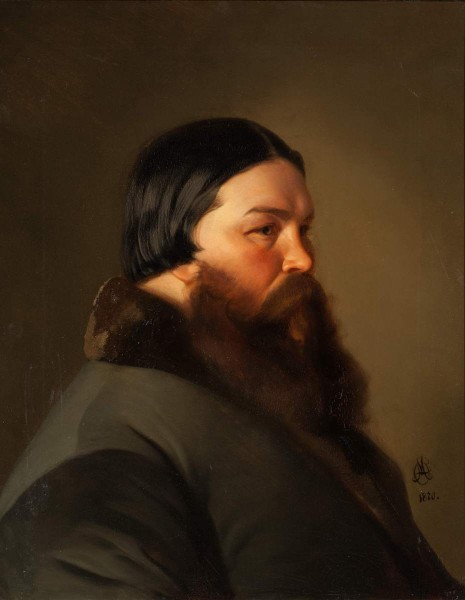 Empress Maria Fedorovna, like her mother, the Danish Queen of Louise, had undoubted ability to draw. After arriving in Russia, she took lessons from the famous landscape painter Alexei Bogolyubov, close to the imperial family. "Portrait of the coachman of Gregory", apparently, was fulfilled by the Grand Duchess under his leadership. Love for art accompanied Maria Fedorovna all her life. The fact that her husband Grand Duke Alexander Alexandrovich became interested in collecting and embarked on the path of patronage to Russian artists, was her undoubted merit.
Pavel Klimov. Exhibition catalog in Malaga "The Romanov dynasty". 2017. With. 366.