The artist is Kramskoy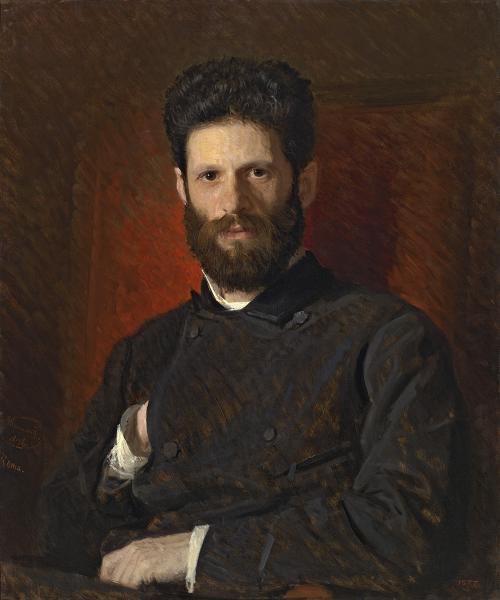 Kramskoy created a large gallery of portraits of advanced cultural figures of his time – artists, scientists, writers, on whose images he worked especially willingly and often.
Mark Matveevich Antokolsky (1842, Vilna-1902, Bad Gogourg, Germany)-the largest Russian sculptor of the second half of the XIX century, in whose work new principles of life realistic plasticity were actively developed. Studied at the Imperial Academy of Arts as a free listener for n.With. Pimenova and and.And. Reimers (1862-1870). In 1871 he received the title of academician for the statue of "Ivan the Terrible" (GIPS, Kensington Museum, London). Lived in Italy (1871–1877) and France (1877–1902), coming to Russia annually. At the World Exhibition in Paris, he was awarded the gold medal and the Order of the Legion of Honor (1878). Since 1880 – Professor, since 1893 – a full member of the Imperial Academy of Arts, as well as an honorary member of the Paris, Berlin and Urbin Academies of Arts. Among the most famous works stored in the Russian Museum are the statues "Ivan the Terrible" (1871, bronze), "Christ before the court of the people" (1878, bronze), "Spinoza" (1882, marble), "Mephistopheles" (1883, marble) , "Ermak" (1891, bronze); Portraits with.P. Botkin (1874, marble), and.With. Turgenev (1880, GIPS), Empress Maria Fedorovna (1887, Marble), Emperor Nicholas II and Empress Alexandra Fedorovna (both – 1896, marble). The monuments created according to his models Peter I were installed in Peterhof, St. Petersburg, Taganrog, Arkhangelsk.