The artist is Makovsky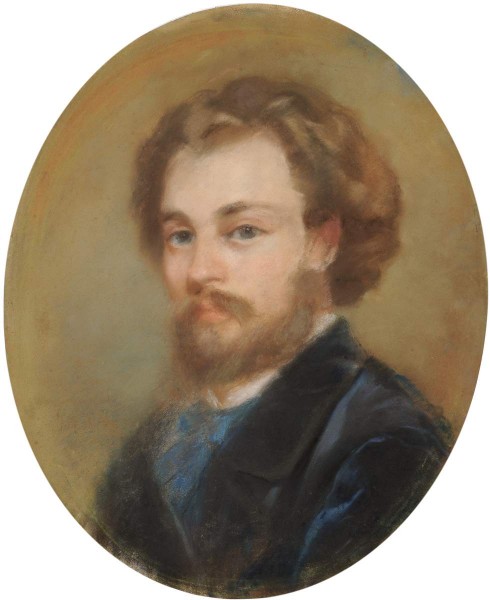 + About the restoration of the work
– Hide the text about restoration
The state of safety before restoration:
The self -portrait entered the restoration in connection with the progressive process of separating the thin sheet of the paper base from low -quality cardboard. Significant deformations of paper were observed in the folking sections, threatening the colorful layer of pastel, rigid fractures in places of the greatest accumulation of dubbing glue. There were significant scuffs of a colorful layer over the entire surface.
Complex of the events:
During the restoration process, duplicate cardboard was deaf; a paper sheet with the image mechanically separated from duplicate cardboard; the back of the remains of glue. The sheet is plasticized, the deformations are eliminated by the method of distant moisture on the back side, followed by a light long press through the Mylar film. The "edges" of Japanese paper, which the sheet is mounted on neutral cardboard, are brought along the perimeter. The scuffs and loss of the colorful layer are tinted with pastel pencils "Derwent".
Keeping a story. Restoration workshop of the Russian Museum – 100 years. SPb, 2022. With. 180-181.