The artist is Bogolyubov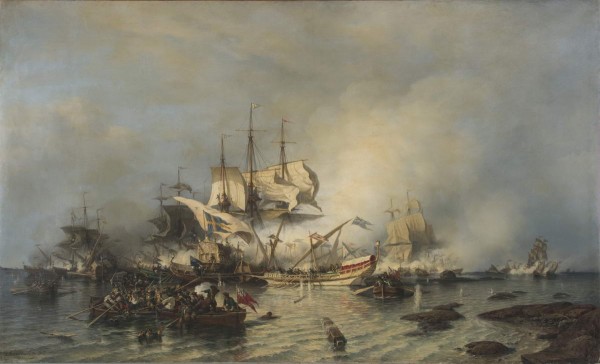 The last major battle of the Northern War between Russia and Sweden took place on July 27, 1720 near the island of Greng in the Baltic Sea. The Swedish fleet, pursuing the squadron under the command of Anthef General Mikhail Golitsyn, hit Melky water, where he was surrounded by more maneuverable Russian vessels who took on board the four enemy frigates.
The victory under Grengam put an end to the dominance of Sweden in the Baltic and brought the conclusion of the Nistadt world.
Outstanding Marinist Alexei Bogolyubov depicted the moment of the environment of huge Swedish ships with combat boats and galleys of the Russian squadron.
Pavel Klimov. Exhibition catalog in Malaga "The Romanov dynasty". 2017. With. 162.