The artist is Savrasov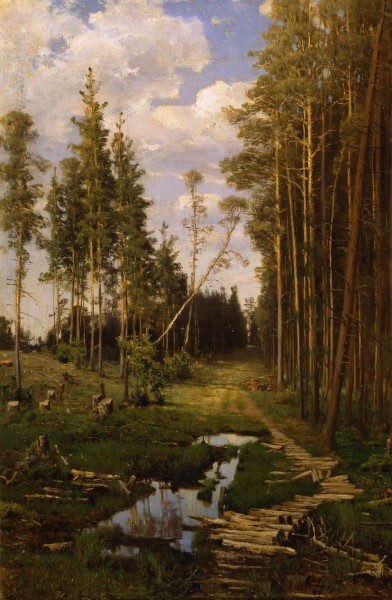 "Clearing in a pine forest" – A modest unpretentious landscape typical of central Russia. The usual poetry, which was claimed by the democratic art of the 1860-1870s, found in the picture of Savrasov her perfect embodiment.
Exhibition catalog in Malaga "Seasons. Works from the collection of the Russian Museum ". 2015. With. 83.