The artist is Kuindzhi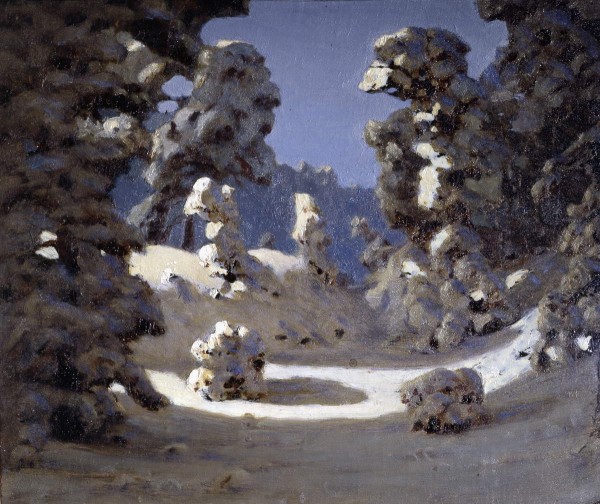 Arkhip Kuindzhi bore a Turkic surname, became famous for images of Ukrainian nature, but considered himself Russian. His love for the Russian winter, the snow filled with landscapes similar to the presented. Using the effects of contrasting chiaroscuro, bizarre expressive forms, the artist conveys the poetic image of the winter forest with sunlight.
In a field landscape "Sunny spots on the hunger "The artist created his special world of a fascinated, fabulously transformed lunar radiance of nature. Only the most general forms are taken, the details are omitted. Only light and shadow in accurate ratios. So expressiveness has been achieved. The winter forest froze, as if bewitched, turned into a poetic fairy -tale decoration. In the interpretation of the snowy trees deformed by the transparent light, reminiscent of heavy clouds frozen on the surface of the open celestial sphere, in the fluid patterned spots of the moonlight on a gesture, which, as it were, echoes the complex oval formed by the crowns of trees, fancifully drawn in the sky, there is a style of modernity with its the cult of the sophisticated line and stylized shape. Irina Shuvalova. Kuindzhi in the Russian Museum // Arkhip Kuindzhi. SPb, 2010. With. twenty.