The artist is Kuindzhi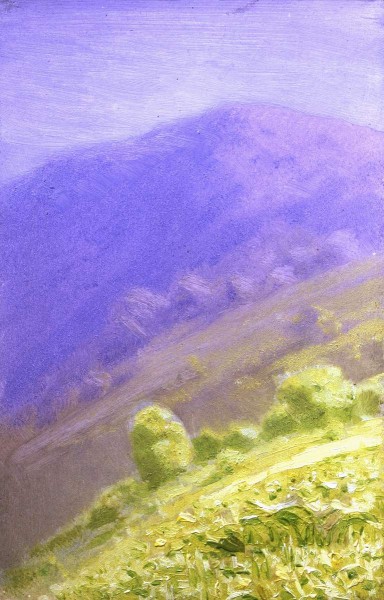 In 1886, the artist acquired a large section in Crimea near Simeiz, descending to the shore of the sea with a beautiful rock Uzun-Tash and spent many months there annually. The museum collection has dozens of studies dedicated to the southern nature close to him in spirit. Among them, landscapes are distinguished, where the emotional perception of reality, combined with attentive field observations, received an expressive solution in purely picturesque categories.
Irina Shuvalova. Kuindzhi in the Russian Museum // Arkhip Kuindzhi. SPb, 2010. With.17.