The artist is Kuindzhi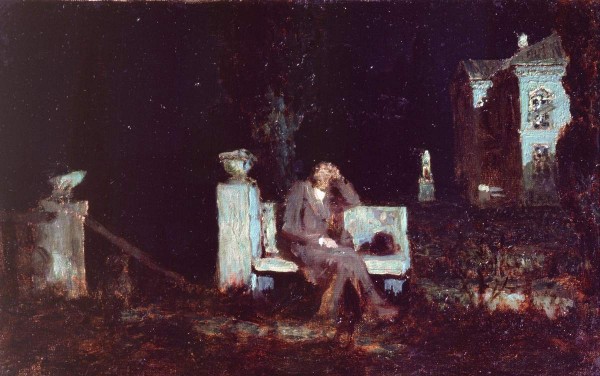 The artist did not pass through new trends in art and past symbolism. One of the works, in the mood of which the reminiscence of the Beklin images, covered with a sense of longing and loneliness, is noticeable, is "Moonlight night. Thought "(1876-1890). The figure of a thoughtful man sitting on a stone bench at the entrance to an abandoned park with collapsed gates, a non -residential house with boarded up windows, intense green moonlight, cutting out deep night blue, give the scene a sad and anxious mood in their incredited mood.
Irina Shuvalova. Kuindzhi in the Russian Museum // Arkhip Kuindzhi. SPb, 2010. With.twenty.