The artist is Kovalevsky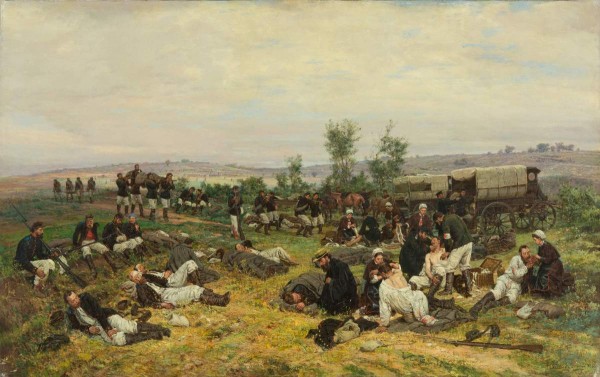 In the Russian-Turkish war of 1877-1878, painters Vasily Vereshchagin, Alexey Kivhenko, Pavel Kovalevsky, Lev Lagorio and others took part as art correspondents. They became witnesses and participants in combat operations. Later, based on sketches and sketches made by them, artists worked on monumental canvases dedicated to the main battles of this military campaign.
Ekaterina Shilova. Chronicle of the Rushchuk detachment. Grand Duke Alexander Alexandrovich and in. D. Polenov // Alexander III. Emperor and collector. SPb, 2019. C. 91.