The artist is the Ritzoni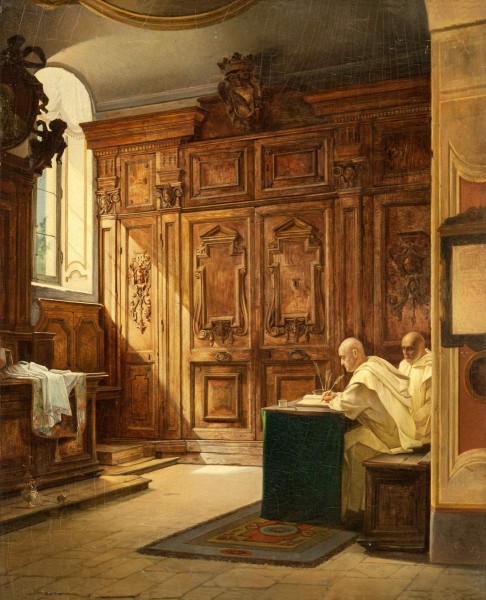 + About the restoration of the work
– Hide the text about restoration
The state of safety before restoration:
The picture painted on a wooden board entered the restoration in connection with the preparation for the exhibition "On the 175th anniversary of Alexander III", held in the engineering castle of the Russian Museum in 2019. On the surface of the painting, there were vertical fractures and areas of medium -sewn and finely hard cracked. Strong scuffs from the frame and point shutters of the colorful layer to the ground occurred around the perimeter.
Along the edges and in the corners there were numerous losses of the colorful layer to the soil, partially tinted in old mastics. Toning darkened and changed in color. When studying the visible luminescence of the surface of the painting in UV rays, sections of records and registrations were determined as later layers.
The varnish coating is thick and uniform yellow, and distorted the color and color of the author's painting, creating the concealing space filter.
A copyright signature was applied in the lower right corner, partially lost and blocked by the record.
General surface pollution.
Complex of the events:
During the restoration process, a general strengthening of a colorful layer and soil was carried out. Picture was washed from pollution. The regeneration of a thick yellowed varnish film was carried out. The thickening of the varnish over the entire surface was carried out under the control of the visible luminescence in UV rays. Late records and edits that do not correspond to the author's color are deleted.
Restoration soil is brought into the places of loss of the colorful layer. Toning are made by oil paints within the losses according to the restoration varnish previously applied with a thin layer, after which the picture is covered with a protective layer of dammar varnish.
Keeping a story. Restoration workshop of the Russian Museum – 100 years. SPb, 2022. With. 122-123.